The Tab is a stunning Bluetooth® Speaker that you can Screen Print or Laser Engrave with your logo, website address and slogan. Available in Silver, Gold or Rose Gold, the Tab is both light and portable whilst also producing superb sounds. Compatible with all the major phone and tablet brands.
Colours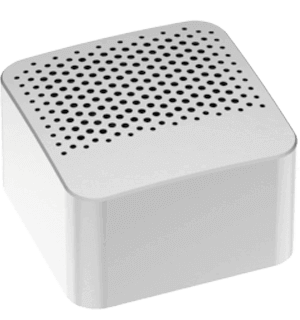 Silver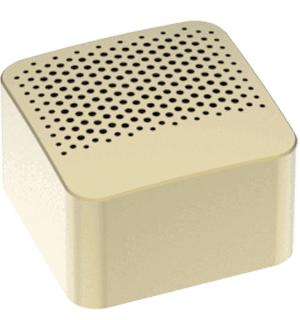 Gold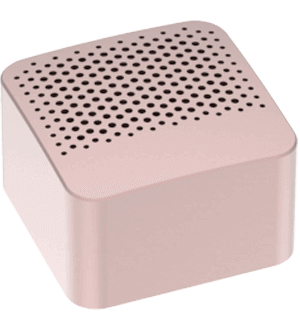 Rose Gold
Branding Options and Print Area

Branding Area designated by

Area Top: 45mm X 12mm
Area Front: 35mm X 22mm
Screen Printing
Screen Printing
Show romanization ويبين هذا المنتج يمكن وصفت باستخدام تقنية تسمى 'طباعة الشاشة ، ومعظم المنشأة طريقة لطباعة على الكائنات. اسعارنا دائما تشمل طباعة الشاشة ما يصل إلى 4 في الألوان على جميع المناطق طباعة. شعار الفني للمنتجات وينبغي مع هذا الرمز سيتم تحميلها في شكل ناقل مثل. العائد على السهم ، لمنظمة العفو الدولية ، or.cdr. وينبغي أن يتم تحويل الخطوط إلى الخطوط العريضة و 'جميع الالوان' الصلبة ، بدلا من النغمات أو ظلال.
Laser Engraving
Laser Engraving
ويبين هذا المنتج يمكن الماس أو الليزر المحفور. النقش يعطي تأثير أنيق جدا المهنية. اسعارنا دائما تشمل الحفر في جميع المجالات brandable تظهر على المنتج الوصف. وينبغي أن شعار الفني للمنتجات مع هذا الرمز يكون تم الرفع في شكل ناقل مثل. العائد على السهم ، لمنظمة العفو الدولية ، و. مجلس الإنماء والإعمار. يجب أن تكون الخطوط تحويلها إلى ويجمل جميع الألوان 'الصلبة' ، بدلا من نغمات أو ظلال.
Features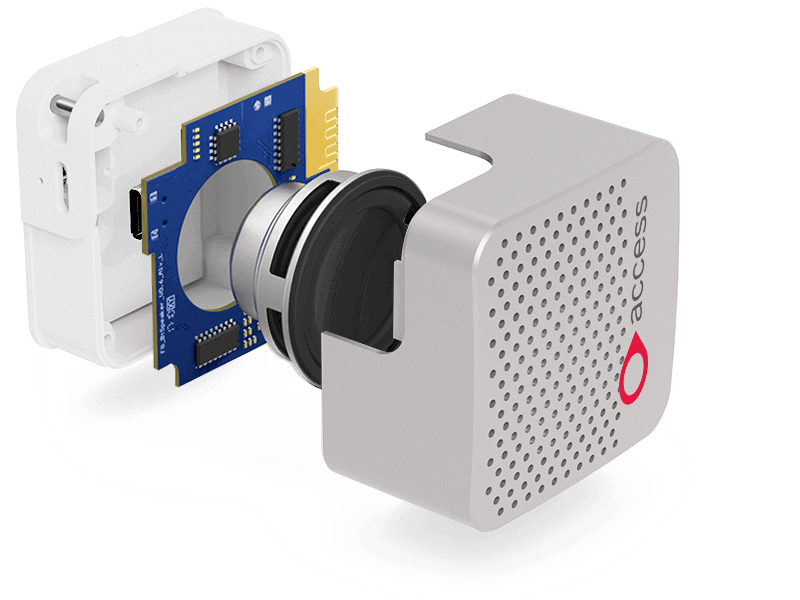 Impressive sound quality


Wireless sound with Bluetooth®


Easy pairing to iPhone™, iPad™, Android & Windows mobile devices


Mic for hands free calling and answering


How they come
Micro-USB
Charging Cable

Services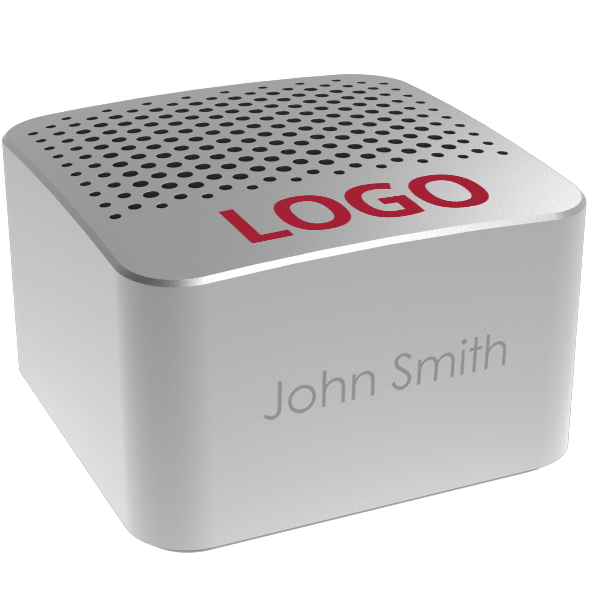 Individual Naming
We can engrave every item in your order with a unique name or serial number. These unique values will accompany your logo and slogan on the product. Our Individual Naming service is especially popular among schools and universities.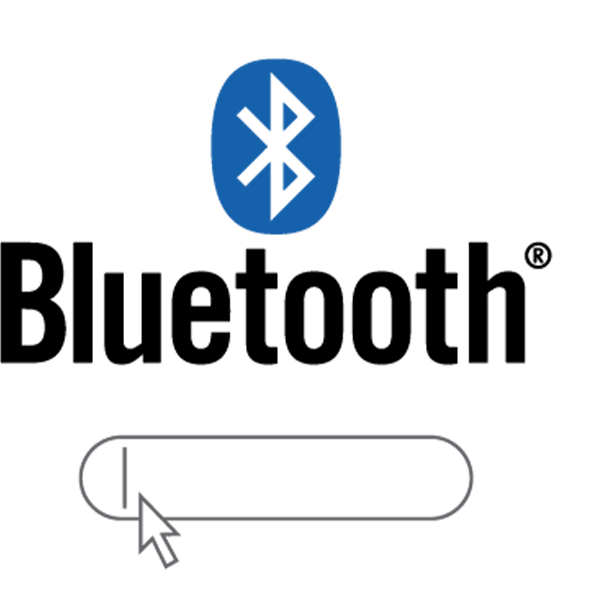 Bluetooth® Name
The Bluetooth® name is what the user sees on their smartphone or tablet device when pairing to their Audio product. We can customise this name to your brand name, giving your organisation further exposure. If you don't want this service, the default name will be allocated to the Audio product e.g. 'Promo Speaker', 'Promo Headphone', 'Promo Earphone'.
Accessories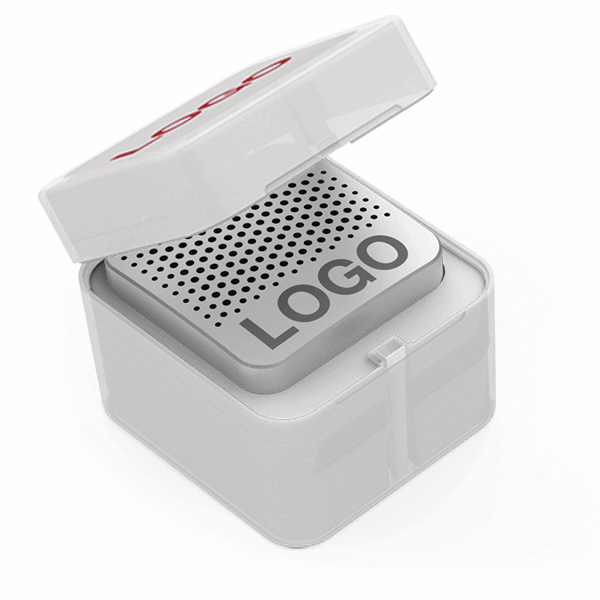 Magnet Box Square
The Magnet Box Square is a stylish way to protect the Promotional Product whilst also offering you an additional area to showcase your logo. Featuring a foam insert that's custom-fitted to the product inside, the Magnet Box Square securely closes via two discreet magnets.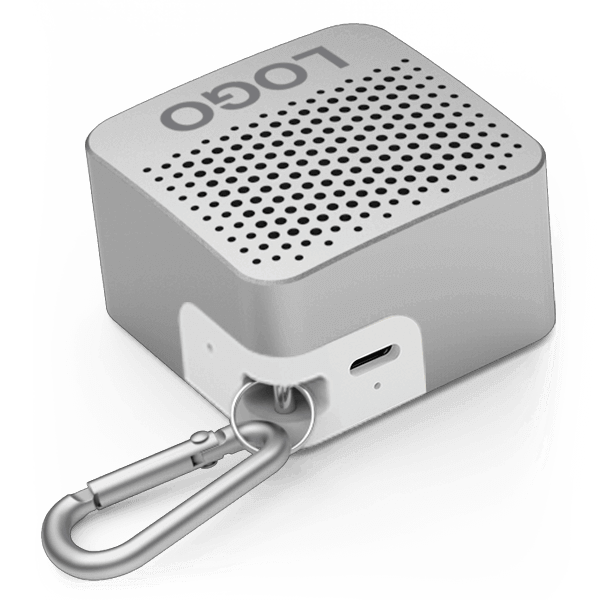 Carabiner
Made from a sturdy aluminium alloy, the Carabiner features a spring-loaded clasp that easily opens and securely closes to the end of the Promotional Product. The perfect accessory item that can attach to rucksacks, keyrings and more.
Dimensions and Weight
Length: 52mm (2.05 inches)
Width: 52mm (2.05 inches)
Height: 33mm (1.3 inches)
Weight: 83 grams (2.93 Ounces)

Tech Specs
Output power / Impedance:3W / 4Ω
Frequency Response: 20Hz – 20KHz
Bluetooth Effective Range:10M
Battery: 450mAh lithium polymer 3.7V
Play time:3hrs high volume, 4hrs low volume.
Standby time: >100 hours (when not in use)
Environment
Where plastic is used for non-visible internal parts, these materials come from 100% recycled sources

RoHS This product fully conforms to RoHS Directive (EU Restriction of hazardous substances).
Recent Reviews of Tab
May 24, 2021
Flashbay was very responsive and we got…
Flashbay was very responsive and we got exactly what we wanted.
December 31, 2020
Best personalized gifts
The best place for personalized gifts with amazing options. Super easy to get quotes with promptly responses.