Blog 8GB is the new 128MB!
10 years ago a 128MB flash drive was very useful but these days they are simply too small a capacity for most practical purposes. Leading memory chip manufacturers such as Samsung, Hynix, Intel, KIOXIA and Micron have shifted their production to match the demand for ever larger capacities, making it uneconomical to source high quality but low capacity memory chips for use in USB flash drives.

This has led to some great developments as the larger capacities now available allow you to do things that were simply not possible before like:
preloading feature length HD videos
sharing portfolios with thousands of high resolution images
loading your entire company multimedia training materials onto a single device that can be attached to your key chain and available wherever you go.
If you want to see how much data you could store on our custom flash drives check out our handy tool and when deciding which company to trust with your branded flash drive project remember - not all flash drives are created equal.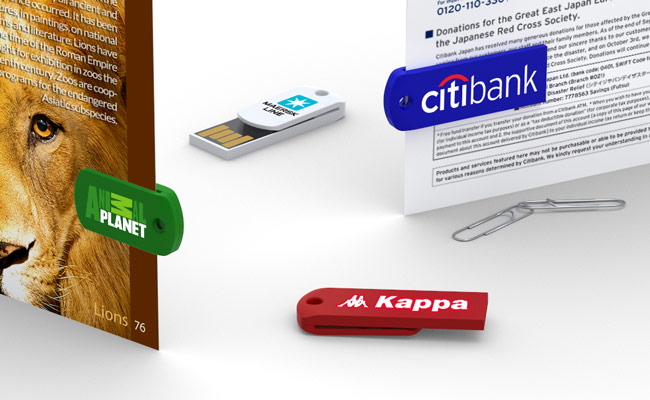 Clip USB Drives can be used to supply digital copies of printed documents.

Author: Dave Barret