Blog Build Incredible Customer Loyalty By Giving Gifts to Clients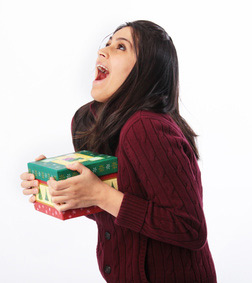 Studies after studies have shown that people make buying decisions mostly on emotions, rather than reasons.
For companies that can positively stir customers' emotions (happiness, joy, excitement, hope, etc), they are rewarded with incredible customer loyalty.
Furthermore, some of these customers become their most passionate ambassadors and evangelists.
The lists of successful companies that come to my mind that excel at stirring customers' emotions include Apple, Zappos, Johnson and Johnson, Ritz Carlton, and Disney.
These companies are successful because they offer remarkable products and services that delight and "wow" the customers.
Things You Can Do to Stir Customers' Emotions
Regardless of what businesses you are in, you actually can do a lot to inject positive emotions into your customers. First, focus on the things you do that affect your customers. This can include the products, your service, your return policy, the decorations and cleanliness of your store, etc.
Ask yourself if there are things you can do (with minimal cost and time involvement) to enhance the customer experience. Sometimes, even little things you do can make somebody's day!
Now, if you want a sure-fire way to stir positive emotions among your customers, consider giving gifts to your customers!
Why Giving Gifts to Clients is the best way to Trigger Positive Emotions
As humans, we all love to receive gifts, no matter what the occasions are. Gifts make us feel special and have the power to inject our spirit with positive emotions. Think about the time when you first opened a birthday gift or a Christmas present. Do you remember the excitement you felt as you tore apart the wrappings? Now, a surprise gift would delight us even more!
In addition to delighting your customers, the goodwill generated from your thoughtful gifts will do more for your business than any advertising or marketing efforts. Your business will enjoy repeated purchases, increased loyalty, and more positive referrals.
Thus, giving gifts to your clients and prospects should be an important component of your marketing efforts.
Things to Consider When Selecting Gifts for Your Clients
When choosing gifts for your clients, consider the following:
Choose gifts that you know your customers will use and enjoy. T-Shirts, pens, and mugs emblazoned with your logo are cheesy and do nothing to evoke positive emotions.
Quality matters.
Include a hand-written note to tell your clients how much your appreciated them doing business with you.
Gift Ideas for Your Clients
Gifts that your clients will enjoy include gift baskets, wines, movie tickets, gift certificates to local spas and restaurants.
Another great gift idea is USB Flash Drives!
Why USB Flash Drive Makes Great Gift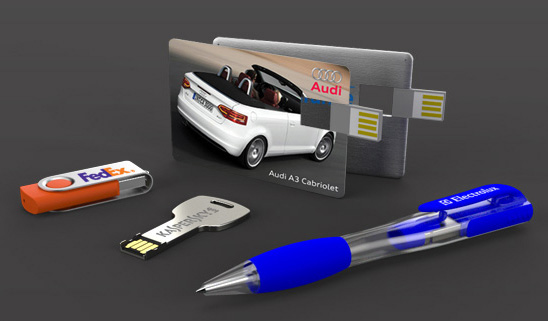 In today's digital age, USB Flash Drives are popular among consumers as they are useful for storing and sharing photos, videos, and other digital files.
USB Flash Drives come in many different styles and storage capacities. Additionally, you can customise the drives by imprinting or engraving them with your logo and business contact info.
Since USB flash drives have long service life(lasting 10 years or more), your brand gets repeated exposure for a long time to come.
So, giving customised USB flash Drives to your customers is not only good for generating good will, it is also great for brand exposure.
Please Share Your Experiences
Has your business done anything lately to delight your clients? Please share by commenting below!