Blog Flash Drives for Corporate Event Giveaways
Corporate events are all about communicating information about your business, whether you are presenting to internal staff members or external clients and customers.
Slick presentations can get your message across on the day and colourful brochures can let attendees access relevant information at a later date but these days there is something bland about that approach – in this increasingly technology-driven world people expect more.
USB Flash Drives fit the bill perfectly, offering a cost effective way for you to share rich multimedia digital content with everyone who attends your corporate event. Now you can share the slides from that presentation, show videos of your products and services instead of pages of text and if you do want to share documents this can be directly done in digital format, cutting out the expensive and time consuming printing process.
You want your corporate event to have a lasting impact and a positive effect on your business and supplying attendees with branded USB Flash Drives, preloaded with your crucial business information, can help you to achieve these goals. Ongoing brand exposure from repeated use of the device throughout its lifetime will ensure that your company remains fresh in the mind of everyone who attended your event.
Next time you are planning a corporate event consider the approach your competition might be taking – if you hand out a custom branded USB Flash Drive packed with useful information and they hand out a glossy brochure who do you think will leave the best impression?
View our entire product range today, we have models to suit all tastes – the only thing missing is your company logo.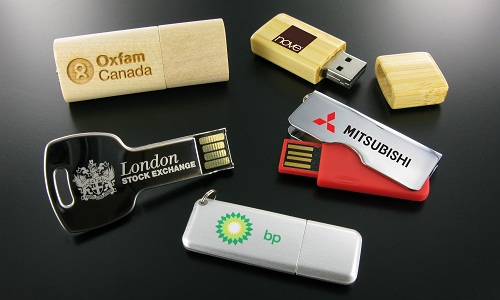 Author: Dave Barret