Blog We designed the Kinetic USB drive just for you!
A few months ago, we tasked our talented team of designers to call up our customers, ask them what Flash Drive designs they would love to see and then come up with new and innovative products to meet their desires.
After speaking to a hundred or so of our of customers ranging from marketing and purchasing managers to school heads and IT staff, we pooled the best concepts and are now turning them into reality.
Today, emerging from this long and intensive process, we are proud to bring you the Kinetic flash drive.
Exclusively designed by Flashbay, the Kinetic USB Flash Drive eliminates the need for a cap by utilising a unique sliding and clicking mechanism. Clicking the drive into the open position locks it in place with the USB connector exposed and ready to be plugged into a computer.
Clicking once more returns to the closed position, protecting the USB connector from any bumps and knocks that it might otherwise be subjected to. The clicking mechanism makes it one of those super-addictive corporate gifts, I've got one on my desk and can't stop playing with it.
The Kinetic flash drive doesn't try to be over complicated – it's a simple solution and that's what makes it work so well. The integrated key ring makes it easy to attach the drive to a lanyard or a set of keys and the body of the Flash Drive can be screen printed with your company logo in up to 4 colours.
If you are looking for an intelligently designed and unique looking Flash Drive then the Kinetic USB is definitely worth a look!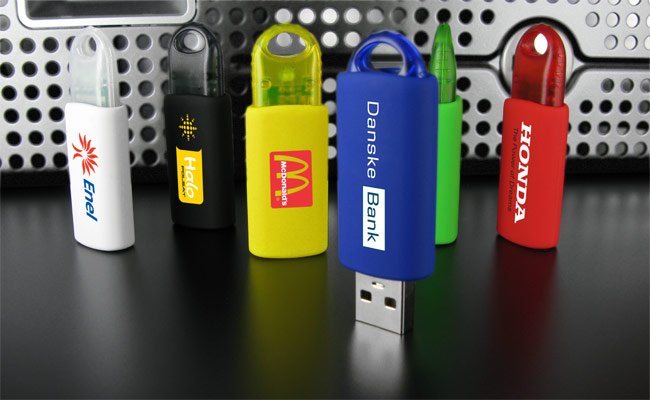 Our customers really like the new Kinetic model
Kinetic USB Rainbow - our standard colour offering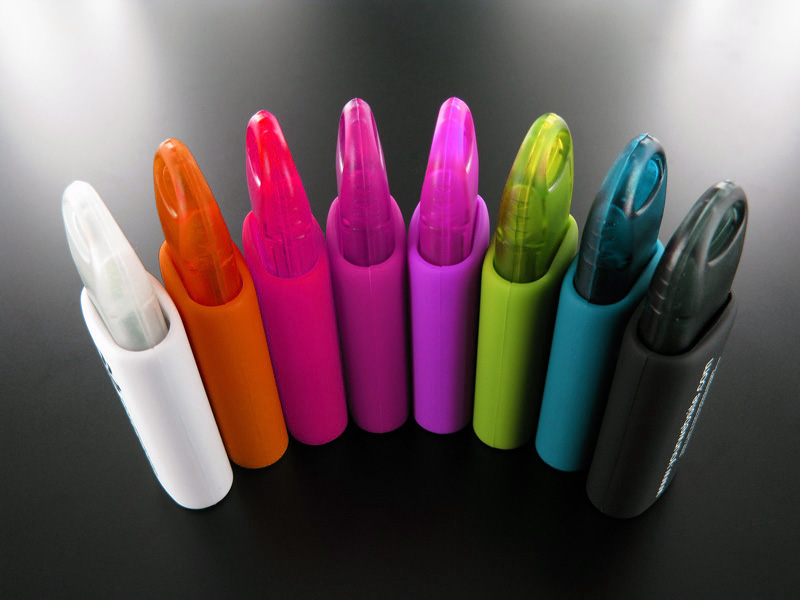 We can Pantone® match the shell to any colour you like