Blog On the Go Flash Drives
Like all great technology, Flash Drives have evolved over the years. The leap forward in available storage capacity has been significant, but the choice of USB connector options has also been an important step forward. These multi-USB Flash Drives are typically referred to as
On the Go Flash Drives
, or 'OTG Flash Drives'. Here we explain the key benefits and features of the connector options for our OTG models.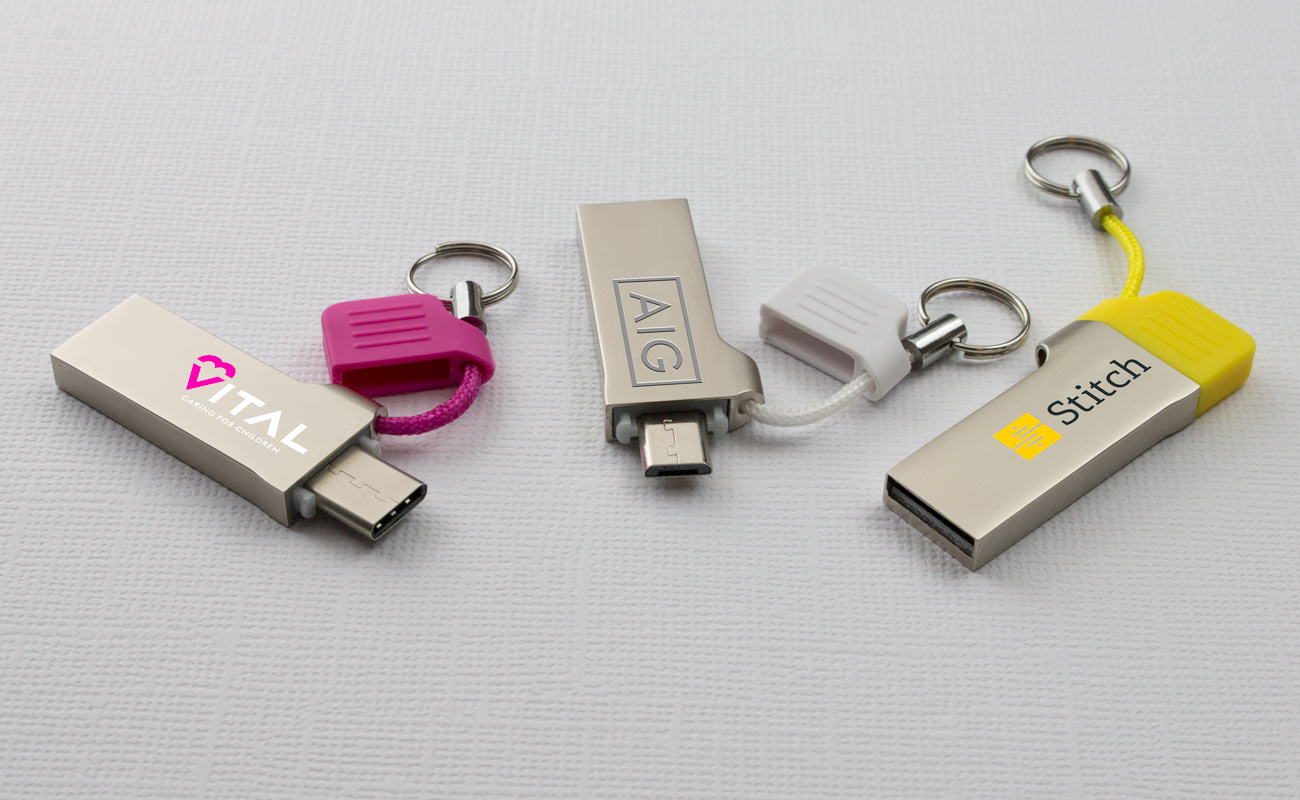 Connector Options
A typical Flash Drive will feature one Standard USB connector. Whereas an OTG Flash Drive will feature two or more USB connectors. The primary connector will be the Standard USB, and in most cases you'll have a choice of what you want as your second connector, either a USB-C connector or a Micro-USB connector.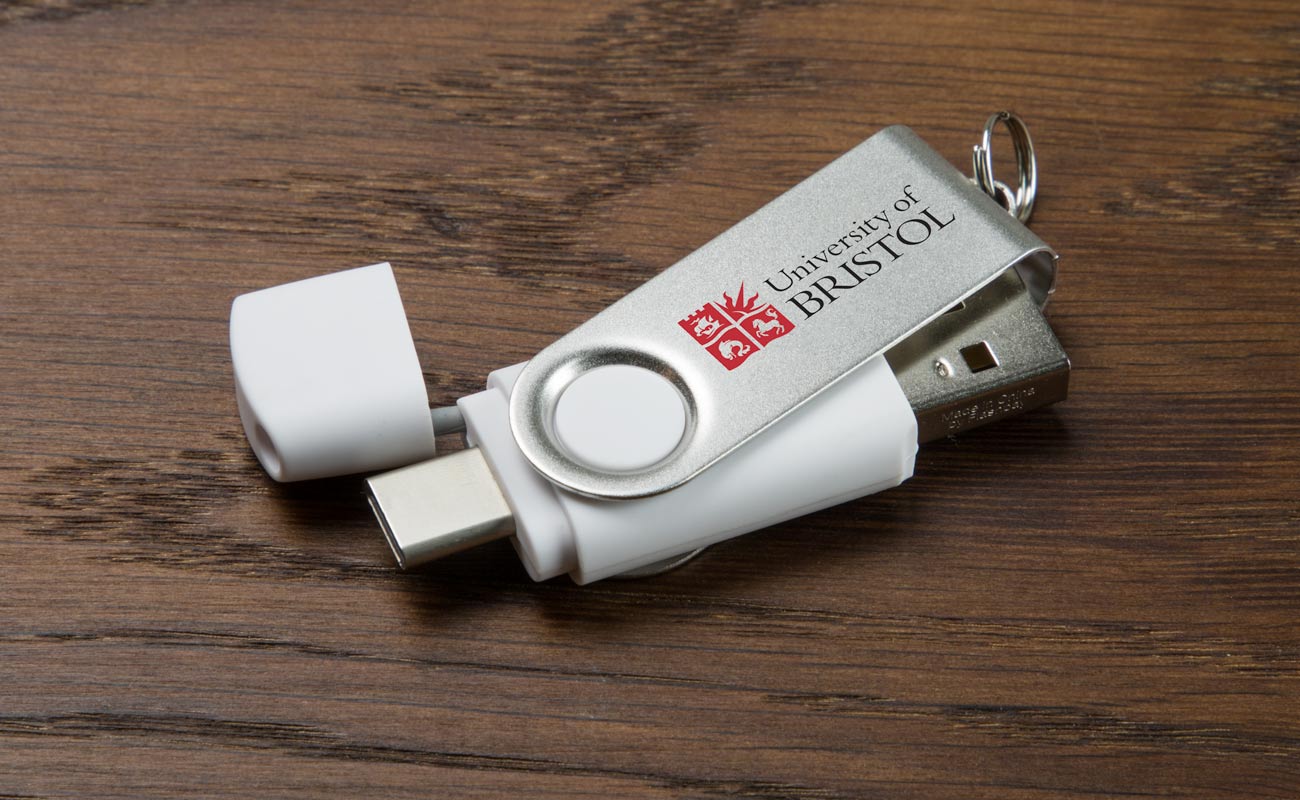 USB-C Connector
Recent desktop and laptop models from Apple, Dell and HP feature the USB-C port. Also referred to as 'Type-C' this USB port allows for super-fast file copying and laptop device charging too. USB-C is also a reversible connector, so you can plug it in 'upside down' and it'll still work.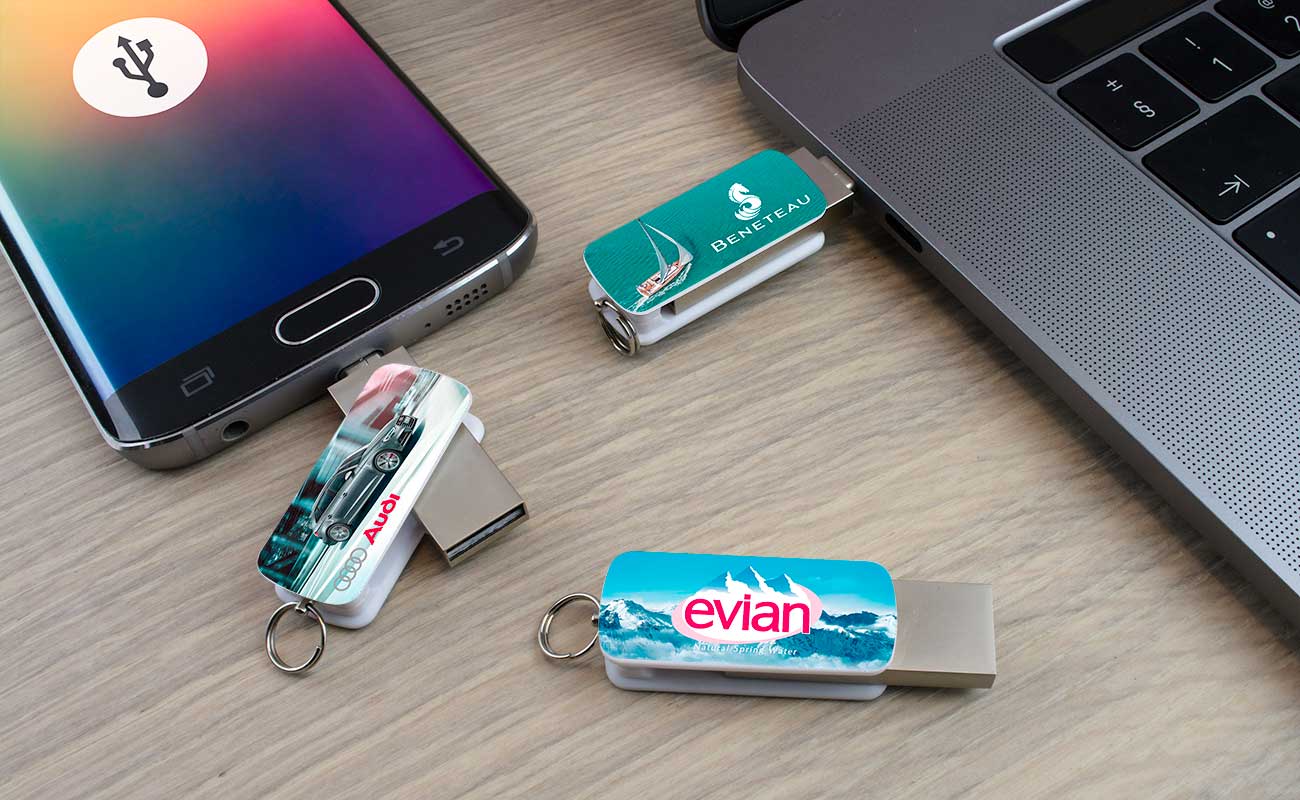 Micro-USB Connector
This connector type is common in non-Apple mobile phones, e-books, digital cameras and GPS devices. It supports charging and data transfer, just like the Standard USB and USB-C connectors.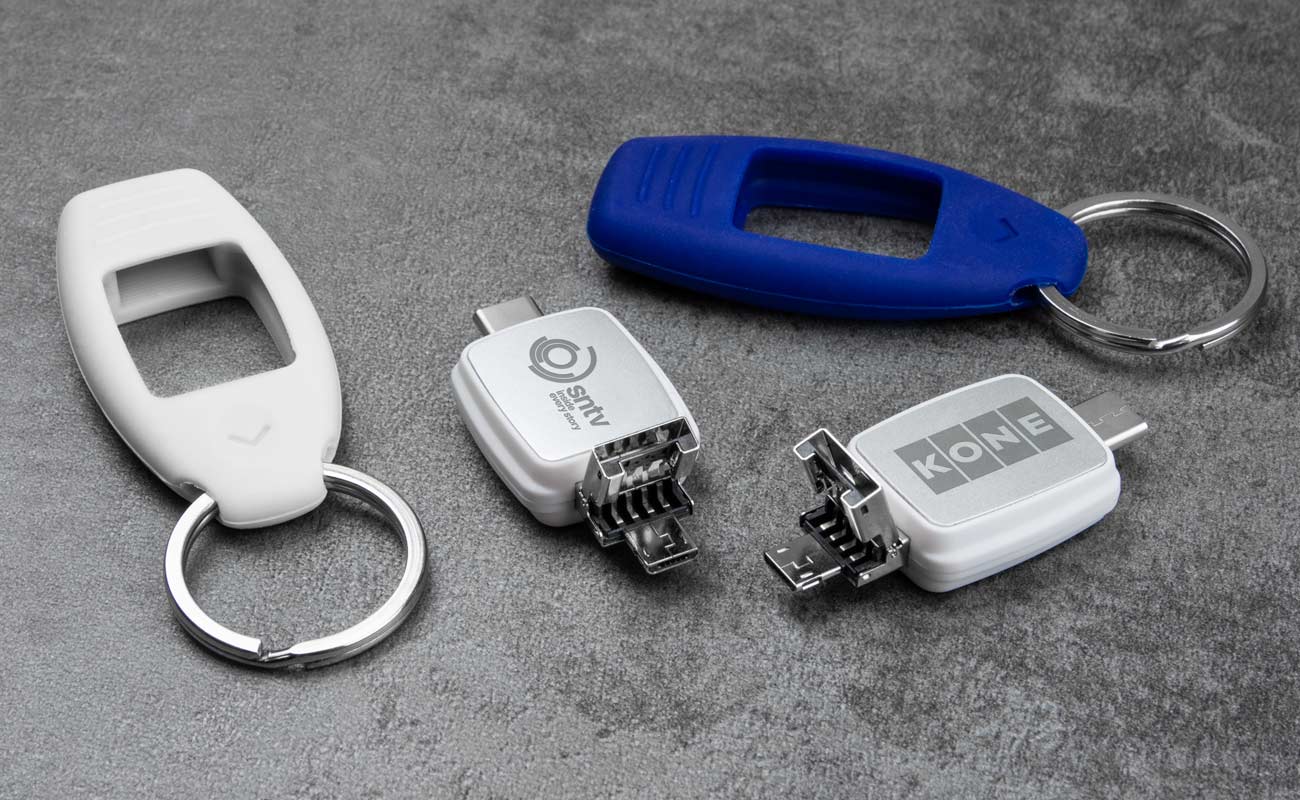 Our OTG USB models
We have a range of modes to choose from,
which can be viewed here
. Some models offer all three USB connectors on the same device, whilst other models offer a choice of either USB-C or Micro-USB. Depending on the model you choose, we can Screen Print, Photo Print or Laser Engrave your logo in ultra-precise detail. If you're unsure about which connector option to choose, we recommend the USB-C connector as it's becoming more popular in recent years.
If you'd like to view our prices,
simply request a Quick Quote
and an Account Manager will send you prices and branding options.